Order Now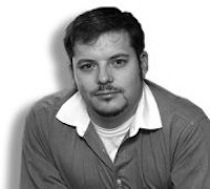 All About Me
Although no one understands your business as well as you do, sometimes it's beneficial, or even necessary, to find an outside professional who can help you shape the future of your company. Even the greatest leaders throughout history have discovered value by listening to the advice of others. If your ultimate goal is to be like one of these great leaders, then shouldn't you act like one?
As you start looking for a software or business consultant, keep an eye out for someone who has the necessary skills and experiences to add an indefinite amount of value to your organization. Find a business advisor who has:
More experience than you do (otherwise, you should be the consultant).
A strong work ethic.
A vast array of hobbies and interests.
Their very own Wikipedia page.
A private Caribbean Island for important business meetings.
Although I wish that this list describes me, it does not. I do not own a private island. If that is a deal breaker, it is my duty to recommend that you seek out another consultant. However, if you care less about the island and more about receiving the highest quality of experience and professionalism – then I'm your man!
My Involvement with the Internet
Most kids these days can't imagine an internet before Facebook, before Amazon, before even Google. After all, what's the purpose of having internet if you can't watch YouTube videos?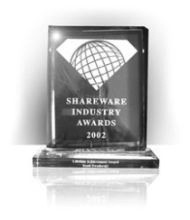 Back, when the internet was still young, far before being a "blogger" was cool, I launched my first internet startup - TUCOWS – while working as a college librarian. The internet was an emerging market and I noticed the opportunity, decided to take a risk, and jumped on board. This was a step that I have never regretted taking.
After successfully selling Tucows in 1999, I took a job as the VP of marketing for CoffeeCup Software in 2003 – another site dedicated to shareware. Throughout the years I have also been involved with several other websites, developed a vast network of professionals in the shareware industry, and won an award for my involvement with shareware in 2002 – the Lifetime Achievement Award from SIAF
Promaxum and My Promise to You
In my current venture, Promaxum, I work with your products the same way that I have worked with software for over 2 decades – reviewing everything from the installation to the tiniest elements of its operation. I will provide you with suggestions regarding the look and feel of your product, how it works, and how it might work even better. I will also offer tips on registration options and incentives, as well as advice on Website design, and many other aspects of your overall business operation.
As a premiere submission, evaluation, and consultation service for software developers, Promaxum can ensure the success of your organization. My marketing services will save you time and money, and will increase your sales.... all of which will allow you to focus more on what you do best – enhancing existing products, and developing new ones. Our goal is simple – to raise the awareness of your products, period. In today's market, having great products isn't enough – it needs to be noticed by the software-buying public. In order to be noticed, it must be prominently listed in all the right places. That allows those software users (your potential customers!) to find and purchase your products, instead of someone else's. Promaxum can make that happen!
For over 2 decades, I have been deeply involved in and devoted to the shareware industry. I will use these same expertise and connections to help your product achieve the highest level of succes
My Life Offline
My family is first in my life. After 20 years of marriage I still don't understand my wife – but I do understand that unconditional love is absolutely necessary for any healthy relationship. Meanwhile, after having three beautiful girls (Emily, Ashley, and Sarah), I finally had a son – and the force was strong with him. When I proposed the brilliant idea of naming him Luke, my wife refused. Lucas, however, was a name that we were both able to peacefully agree on.

Just so that you know, my kids are also involved in my business quite heavily. I believe that teaching them how to be successful in the world of technology will provide them with countless opportunities. But I also benefit from their involvement. After all, sometimes the best ideas come from 4 year olds.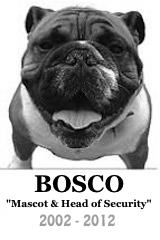 Although my bull dog, Bosco, was the only other person able to understand software consulting as well as I can, last year we had to put him to rest. Nevertheless, as with any legend, his legacy lives on.
As a huge fan of Harley's, travel, and shooting, I would consider myself all-American. Experiencing new cultures, places, and people is one of the most valuable tools for developing a well-rounded perspective on life.
If you would like to learn about how I can use my skills (nunchuck skills, computer hacking skills, being awesome skills) to take your product to the next level of success, contact me right away. Together we will determine the next step necessary to take your business from "okay" to "awesome".